Carbide Bur Tool Dropshipping Program
Our carbide bur tool dropshipping program is absolutely FREE to join!  We manufacture a variety of carbide bur cutting tools and ship SAME day ordered!
What is Dropshipping?
Dropshipping is a retail fulfillment method where the store doesn't keep the merchandise it sells in stock. Instead, when a store sells merchandise using dropshipping, it buys the product from a third party and has it shipped directly to their customer. The seller saves time and money and doesn't have to handle the product directly.
A huge difference between dropshipping and the standard retail business is that the seller doesn't stock or own any inventory. Instead, the seller buys inventory as needed from a third party—usually a wholesaler or manufacturer—to fulfill their orders.
How does Shopify Dropshipping Work?
The two most common ways for dropshipping on Shopify are to find a supplier located in United States, or anywhere else in the world, using supplier databases or to find a Shopify app that connects you and your store to thousands of suppliers.
We recommend Oberlo, a marketplace developed by Shopify that helps independent business owners find products to sell. With Oberlo, you can look through AliExpress and import the products that you like directly to Oberlo—which is connected to your Shopify store—with a click of a button.
Once your customer buys a product, you'll be able to fulfill their order in the Oberlo app. Fortunately, Oberlo automates this process. As the shop owner, all you do is check that the details are correct and click the order button. The merchandise is sent from the AliExpress supplier to the customer—anywhere in the world.
Benefits of Dropshipping
Dropshipping is perfect for aspiring business entrepreneurs to start with because it's easy. With dropshipping, you can quickly test different business ideas with no downside.  Here are a few other reasons why dropshipping is so popular with our carbide bur cutting tools.
1. Less capital is required
The biggest advantage to dropshipping is that it's possible to start your store without having to invest thousands of dollars in inventory. Traditionally, sellers have had to tie up huge amounts of money buying inventory.
With dropshipping, you don't need to buy a product unless you've already made the sale and have been paid by your customer. Without huge inventory investments, you can start sourcing products and launch a successful dropshipping business with little money. And because you're not committed to selling-through any costly inventory, like in the usual retail business, there's almost no risk involved in starting a dropshipping business.
2. Easy to get started
Running a website business is easier when you don't have to deal with physical merchandise. With dropshipping, you don't have to worry about:
Renting or buying a warehouse
Packing and shipping your merchandise
Tracking inventory for accounting
Handling returns and shipments
Constant ordering items and managing stock levels
3. Low overhead
Because you don't have to purchase inventory or manage a warehouse, your overhead expenses are very low. In fact, many dropshipping businesses are run as home-based businesses, requiring little more than a computer and a few regular expenses to operate. As you get bigger, these costs will increase but will still be much lower compared to the traditional brick-and-mortar businesses.
4. Flexible location
A dropshipping store can be run from anywhere with an internet connection. As long as you can communicate with suppliers and your customers, you can manage your business.
5. Wide selection of dropshipping products to sell
Since you don't have to pre-purchase the merchandise you sell, you can offer a variety of products to your potential customers. If suppliers stock an item, you can sell it on your online store at no extra cost.
6. Easier to test
Dropshipping is a great method for both launching a new business and for store owners looking to test customers taste for additional product categories, e.g., accessories or wholly new product lines. The best part of dropshipping is, again, the ability to list and sell merchandise before committing to buying huge amounts of inventory.
7. Easier to scale
With a normal retail business, if you get three times the number of orders, you'll usually need to do three times the work. By leveraging dropshipping suppliers, most of the work to process extra orders will be by the suppliers, allowing you to expand with less work.
Sales growth will always bring more work—especially related to customer support—but stores that use dropshipping do particularly well relative to traditional ecommerce businesses.
Whats Bad about Dropshipping?
All the benefits we talked about make dropshipping a perfect model for anyone getting started with an online business, or for anyone looking to expand their existing product offerings. But does dropshipping have any downsides? Usually, convenience and flexibility come at a price. Here are some things to consider.
1. Low profit
Low profits are the biggest disadvantage to operating in a dropshipping business. Because it's so easy to get started, and the overhead costs are low, many competing businesses will set up shop and sell merchandise at low prices trying to grow. Since they've invested little time in getting their business started, they can afford to operate on small profits.
Usually, these sellers will have low-quality websites and awful customer service, which you can use to your advantage. But that won't stop customers from comparing their prices to yours. This increase in competition will quickly hurt the profit margins. Fortunately, you can do a lot to solve this problem by selecting popular products for dropshipping.
2. Inventory issues
If you stock all your own merchandise, it's relatively easy to keep track of which products are in and out of stock. But when you're buying from multiple warehouses, which are also fulfilling orders for other sellers, inventory can change hourly or daily. Fortunately, these days, there are many apps that let you sync with suppliers. So dropshippers can pass orders to a supplier with a click and should be able to instantly see how much inventory the supplier has.
Oberlo also lets sellers take instant actions when a supplier's stock hits zero. For example, when a product is no longer available, you can instantly delete the product, or keep it but automatically set the quantity to zero.
3. Shipping complexities
If you work with multiple suppliers, the merchandise on your online store will be sourced through a number of different dropshippers. This makes your shipping costs complicated.
If a customer places an order for three items, all of which are available from separate suppliers. You'll have three separate shipping charges for shipping each product to your customer, but it's probably not smart to pass this charge along to your customer. And even when it makes sense to include these charges, automating these charges can be difficult.
4. Dropshipping Supplier errors
Have you ever been blamed for stuff that wasn't your fault, but had to take responsibility for it anyway?
Even the best dropshipping suppliers make mistakes fulfilling orders—mistakes for which you have to take responsibility and say sorry. And mediocre and low-quality suppliers will cause frustration with missing products, messed up shipments, and awful packing, which can damage your business's reputation.
5. Limited customization and branding
Unlike custom-made products, dropshipping doesn't give you a lot of control over the items. Usually, the merchandise dropshipped is designed and branded by the supplier.
Some suppliers can accommodate your business's merchandise, but even then, the supplier has the most control over the merchandise itself. Any changes to the products usually require a minimum order quantity to make it worth it and affordable for the manufacturer.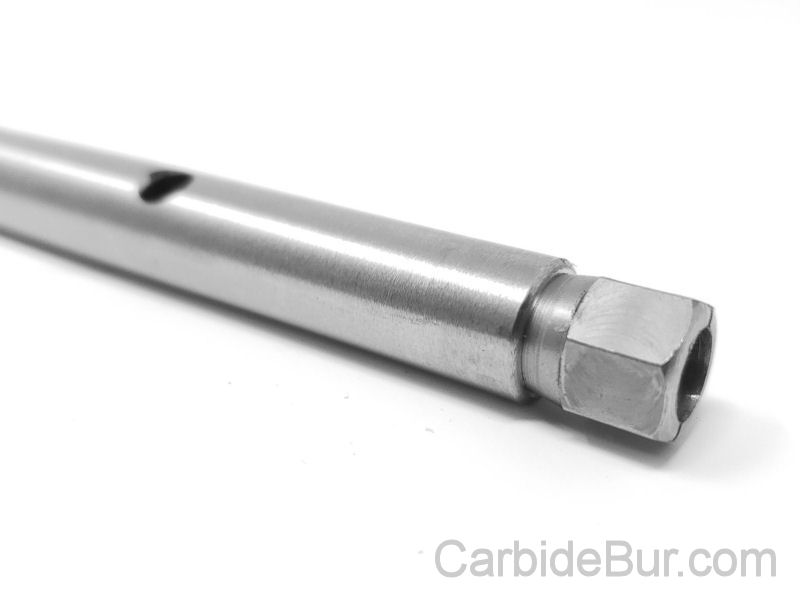 Need a longer reach?
Try our 4″ and 9″ extension tool for your carbide bur bits

How do dropshippers make money?
Dropshipping businesses select the right mix of merchandise to market to customers. Remember, marketing is a cost you have, in both time and money, helping your customers find, evaluate, and buy the right merchandise. You'll also have to include the cost of offering customer support whenever there's a merchandise or shipping issue. Last but not least is the original price that your supplier sells the item for.
With all of these costs, dropshipping businesses mark up individual items in exchange for distribution. This is why suppliers are fine having dropshippers market their products for them—dropshipping stores add additional sales that the supplier would have normally missed out on. In order to make a profit with your dropshipping store, it's a good idea to find out how much it costs for you to get a customer, and price your items with that in mind.
So, is dropshipping worth it in 2020?
As we've talked about, dropshipping is an almost perfect, stress-free way to build a profitable online business—hard work is always needed to start your business. Dropshipping has many advantages, but comes with a few complexities you'll need to keep in mind.
The good news is that with some planning, most of these issues can be fixed and not prevent you from building a profitable dropshipping business.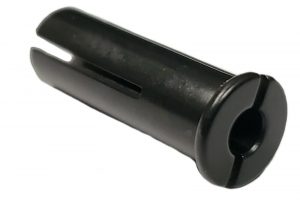 Try our 1/4" to 1/8" Collet Reducer
Allows you to use 1/8" shank carbide bits in your 1/4" die grinder

All our USA made carbide bur cutting tools ship SAME DAY ordered by USPS Mail with online tracking.
We can also dropship the SA-11 carbide bur die grinder bit, if interested in joining our FREE dropship program.

We accept debit and all major credit card payments including Visa, MasterCard, Discover, American Express and PayPal.  Fast and easy secure checkout with no account or login required.  If you have any questions, visit our FAQ page or contact us here.


Carbide Burs – 1/4″ on 1/8″ Shanks – Accessories – Aluminum Cut – Bur Sets – End Mills – Long Shank – Solid Burs