Dentistry
Dentistry, also known as dental medicine and oral medicine, is a branch of medicine that consists of the study, diagnosis, prevention, and treatment of diseases, disorders, and conditions of the oral cavity, commonly in the dentition but also the oral mucosa, and of adjacent and related structures and tissues, particularly in the maxillofacial (jaw and facial) area. Although primarily associated with teeth among the general public, the field of dentistry or dental medicine is not limited to teeth but includes other aspects of the craniofacial complex including the temporomandibular joint and other supporting, muscular, lymphatic, nervous, vascular, and anatomical structures.
Dentistry is often also understood to subsume the now largely defunct medical specialty of stomatology (the study of the mouth and its disorders and diseases) for which reason the two terms are used interchangeably in certain regions.
Dental treatments are carried out by a dental team, which often consists of a dentist and dental auxiliaries (dental assistants, dental hygienists, dental technicians, as well as dental therapists). Most dentists either work in private practices (primary care), dental hospitals or (secondary care) institutions (prisons, armed forces bases, etc.).
The history of dentistry is almost as ancient as the history of humanity and civilization with the earliest evidence dating from 7000 BC. Remains from the early Harappan periods of the Indus Valley Civilization (c. 3300 BC) show evidence of teeth having been drilled dating back 9,000 years. It is thought that dental surgery was the first specialization from medicine. The modern movement of evidence-based dentistry calls for the use of high-quality scientific evidence to guide decision-making.
Terminology
The term dentistry comes from dentist, which comes from French dentiste, which comes from the French and Latin words for tooth. The term for the associated scientific study of teeth is odontology (from Ancient Greek ὀδούς (odoús, "tooth")) – the study of the structure, development, and abnormalities of the teeth.
Dental treatment
Dentistry usually encompasses practices related to the oral cavity. According to the World Health Organization, oral diseases are major public health problems due to their high incidence and prevalence across the globe, with the disadvantaged affected more than other socio-economic groups.
The majority of dental treatments are carried out to prevent or treat the two most common oral diseases which are dental caries (tooth decay) and periodontal disease (gum disease or pyorrhea). Common treatments involve the restoration of teeth, extraction or surgical removal of teeth, scaling and root planing, endodontic root canal treatment and cosmetic dentistry
All dentists in the United States undergo at least three years of undergraduate studies, but nearly all complete a bachelor's degree. This schooling is followed by four years of dental school to qualify as a "Doctor of Dental Surgery" (DDS) or "Doctor of Dental Medicine" (DMD). Specialization in dentistry is available in the fields of Dental Public Health, Endodontics, Oral Radiology, Oral Maxillofacial Surgery, Oral Medicine and Pathology, Orthodontics, Pediatric Dentistry, Periodontics, and Prosthodontics.
By nature of their general training they can carry out the majority of dental treatments such as restorative (fillings, crowns, bridges), prosthetic (dentures), endodontic (root canal) therapy, periodontal (gum) therapy, and extraction of teeth, as well as performing examinations, radiographs (x-rays), and diagnosis. Dentists can also prescribe medications such as antibiotics, sedatives, and any other drugs used in patient management. Depending on their licensing boards, general dentists may be required to complete additional training to perform sedation, dental implants, etc.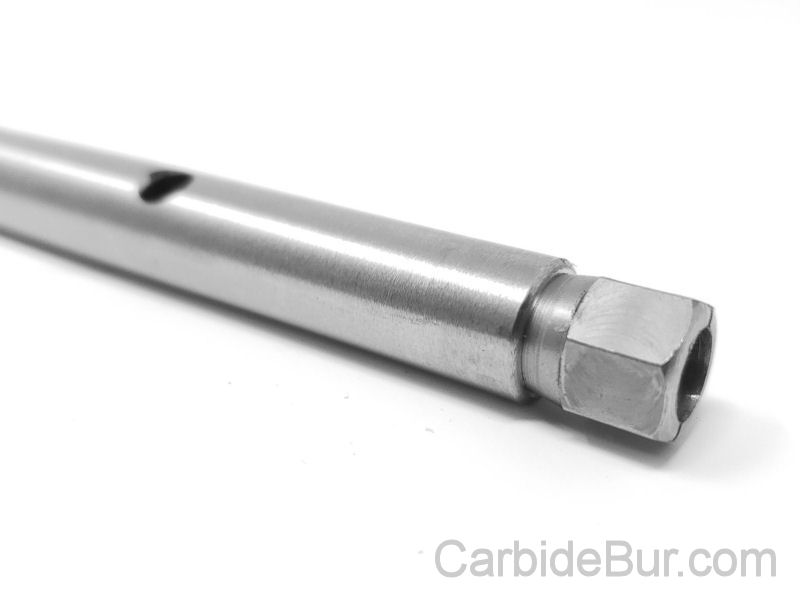 Need a longer reach?
Try our 4″ and 9″ extension tool for your carbide bur bits

Irreversible enamel defects caused by an untreated celiac disease. They may be the only clue to its diagnosis, even in absence of gastrointestinal symptoms, but are often confused with fluorosis, tetracycline discoloration, acid reflux or other causes. The National Institutes of Health include a dental exam in the diagnostic protocol of celiac disease.
Dentists also encourage prevention of oral diseases through proper hygiene and regular, twice or more yearly, checkups for professional cleaning and evaluation. Oral infections and inflammations may affect overall health and conditions in the oral cavity may be indicative of systemic diseases, such as osteoporosis, diabetes, celiac disease or cancer. Many studies have also shown that gum disease is associated with an increased risk of diabetes, heart disease, and preterm birth. The concept that oral health can affect systemic health and disease is referred to as "oral-systemic health".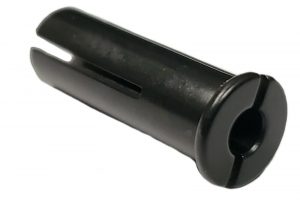 Try our 1/4" to 1/8" Collet Reducer
Allows you to use 1/8" shank carbide bits in your 1/4" die grinder

All our USA made carbide bur cutting tools ship SAME DAY ordered by USPS Mail with online tracking.
We can also dropship the carbide bur die grinder bits, if interested in joining our FREE dropship program.

We accept debit and all major credit card payments including Visa, MasterCard, Discover, American Express and PayPal.  Fast and easy secure checkout with no account or login required.  If you have any questions, visit our FAQ page or contact us here.


Carbide Burs – 1/4″ on 1/8″ Shanks – Accessories – Aluminum Cut – Bur Sets – End Mills – Long Shank – Solid Burs