Sculpture
Our carbide bur tools are extremely important in the metal sculpture industry.  Below, we will explain to you more about what sculpture is.
What is Sculpture?
Sculpture is the branch of the visual arts that operates in three dimensions. It is one of the plastic arts. Durable sculptural processes originally used carving (the removal of material) and modelling (the addition of material, as clay), in stone, metal, ceramics, wood and other materials but, since Modernism, there has been an almost complete freedom of materials and process. A wide variety of materials may be worked by removal such as carving, assembled by welding or modelling, or molded or cast.
Sculpture in stone survives far better than works of art in perishable materials, and often represents the majority of the surviving works (other than pottery) from ancient cultures, though conversely traditions of sculpture in wood may have vanished almost entirely. However, most ancient sculpture was brightly painted, and this has been lost.
Sculpture has been central in religious devotion in many cultures, and until recent centuries large sculptures, too expensive for private individuals to create, were usually an expression of religion or politics. Those cultures whose sculptures have survived in quantities include the cultures of the ancient Mediterranean, India and China, as well as many in Central and South America and Africa.
The Western tradition of sculpture began in ancient Greece, and Greece is widely seen as producing great masterpieces in the classical period. During the Middle Ages, Gothic sculpture represented the agonies and passions of the Christian faith. The revival of classical models in the Renaissance produced famous sculptures such as Michelangelo's David. Modernist sculpture moved away from traditional processes and the emphasis on the depiction of the human body, with the making of constructed sculpture, and the presentation of found objects as finished art works.
North America
In North America, wood was sculpted for totem poles, masks, utensils, War canoes and a variety of other uses, with distinct variation between different cultures and regions. The most developed styles are those of the Pacific Northwest Coast, where a group of elaborate and highly stylized formal styles developed forming the basis of a tradition that continues today. In addition to the famous totem poles, painted and carved house fronts were complemented by carved posts inside and out, as well as mortuary figures and other items. Among the Inuit of the far north, traditional carving styles in ivory and soapstone are still continued.
The arrival of European Catholic culture readily adapted local skills to the prevailing Baroque style, producing enormously elaborate retablos and other mostly church sculptures in a variety of hybrid styles. The most famous of such examples in Canada is the altar area of the Notre Dame Basilica in Montreal, Quebec, which was carved by peasant habitant labourers. Later, artists trained in the Western academic tradition followed European styles until in the late 19th century they began to draw again on indigenous influences, notably in the Mexican baroque grotesque style known as Churrigueresque. Aboriginal peoples also adapted church sculpture in variations on Carpenter Gothic; one famous example is the Church of the Holy Cross in Skookumchuck Hot Springs, British Columbia.
The history of sculpture in the United States after Europeans' arrival reflects the country's 18th-century foundation in Roman republican civic values and Protestant Christianity. Compared to areas colonized by the Spanish, sculpture got off to an extremely slow start in the British colonies, with next to no place in churches, and was only given impetus by the need to assert nationality after independence. American sculpture of the mid- to late-19th century was often classical, often romantic, but showed a bent for a dramatic, narrative, almost journalistic realism. Public buildings during the last quarter of the 19th century and the first half of the 20th century often provided an architectural setting for sculpture, especially in relief. By the 1930s the International Style of architecture and design and art deco characterized by the work of Paul Manship and Lee Lawrie and others became popular. By the 1950s, traditional sculpture education would almost be completely replaced by a Bauhaus-influenced concern for abstract design. Minimalist sculpture replaced the figure in public settings and architects almost completely stopped using sculpture in or on their designs. Modern sculptors (21st century) use both classical and abstract inspired designs. Beginning in the 1980s, there was a swing back toward figurative public sculpture; by 2000, many of the new public pieces in the United States were figurative in design.
Modern Sculptures
During the late 1950s and the 1960s abstract sculptors began experimenting with a wide array of new materials and different approaches to creating their work. Surrealist imagery, anthropomorphic abstraction, new materials and combinations of new energy sources and varied surfaces and objects became characteristic of much new modernist sculpture. Collaborative projects with landscape designers, architects, and landscape architects expanded the outdoor site and contextual integration. Artists such as Isamu Noguchi, David Smith, Alexander Calder, Jean Tinguely, Richard Lippold, George Rickey, Louise Bourgeois, and Louise Nevelson came to characterize the look of modern sculpture.
By the 1960s Abstract expressionism, Geometric abstraction and Minimalism, which reduces sculpture to its most essential and fundamental features, predominated. Some works of the period are: the Cubi works of David Smith, and the welded steel works of Sir Anthony Caro, as well as welded sculpture by a large variety of sculptors, the large-scale work of John Chamberlain, and environmental installation scale works by Mark di Suvero. Other Minimalists include Tony Smith, Donald Judd, Robert Morris, Anne Truitt, Giacomo Benevelli, Arnaldo Pomodoro, Richard Serra, Dan Flavin, Carl Andre, and John Safer who added motion and monumentality to the theme of purity of line.
During the 1960s and 1970s figurative sculpture by modernist artists in stylized forms was made by artists such as Leonard Baskin, Ernest Trova, George Segal, Marisol Escobar, Paul Thek, Robert Graham in a classic articulated style, and Fernando Botero bringing his painting's 'oversized figures' into monumental sculptures.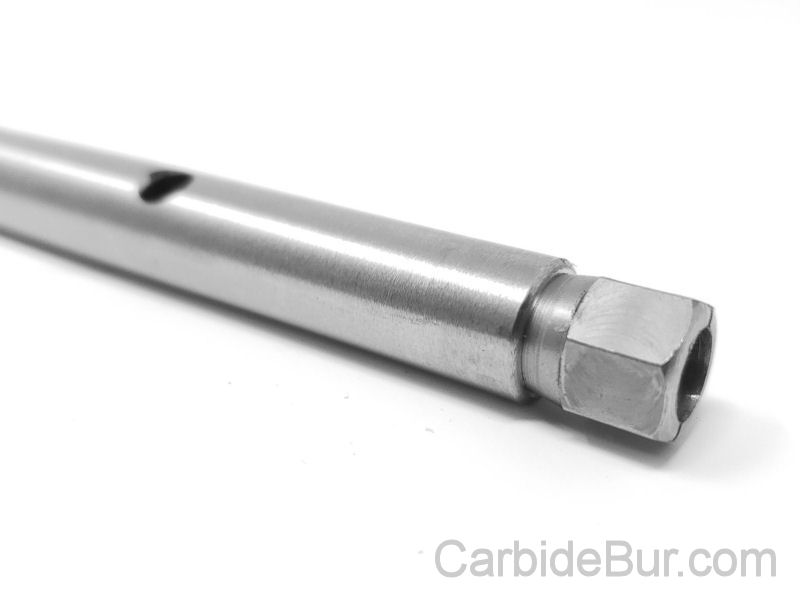 Need a longer reach?
Try our 4″ and 9″ extension tool for your carbide bur bits

Contemporary
Site specific and environmental art works are represented by artists: Andy Goldsworthy, Walter De Maria, Richard Long, Richard Serra, Robert Irwin, George Rickey and Christo and Jeanne-Claude led contemporary abstract sculpture in new directions. Artists created environmental sculpture on expansive sites in the 'land art in the American West' group of projects. These land art or 'earth art' environmental scale sculpture works exemplified by artists such as Robert Smithson, Michael Heizer, James Turrell (Roden Crater). Eva Hesse, Sol LeWitt, Jackie Winsor, Keith Sonnier, Bruce Nauman and Dennis Oppenheim among others were pioneers of Postminimalist sculpture.
Also during the 1960s and 1970s artists as diverse as Eduardo Paolozzi, Chryssa, Claes Oldenburg, George Segal, Edward Kienholz, Nam June Paik, Wolf Vostell, Duane Hanson, and John DeAndrea explored abstraction, imagery and figuration through video art, environment, light sculpture, and installation art in new ways.
Conceptual art is art in which the concept(s) or idea(s) involved in the work take precedence over traditional aesthetic and material concerns. Works include One and Three Chairs, 1965, is by Joseph Kosuth, and An Oak Tree by Michael Craig-Martin, and those of Joseph Beuys, James Turrell and Jacek Tylicki.
Conservation
Sculptures are sensitive to environmental conditions such as temperature, humidity and exposure to light and ultraviolet light. Acid rain can also cause damage to certain building materials and historical monuments. This results when sulfuric acid in the rain chemically reacts with the calcium compounds in the stones (limestone, sandstone, marble and granite) to create gypsum, which then flakes off.
At any time many contemporary sculptures have usually been on display in public places; theft was not a problem as pieces were instantly recognisable. In the early 21st century the value of metal rose to such an extent that theft of massive bronze sculpture for the value of the metal became a problem; sculpture worth millions being stolen and melted down for the relatively low value of the metal, a tiny fraction of the value of the artwork.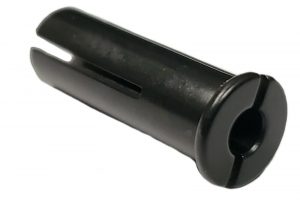 Try our 1/4" to 1/8" Collet Reducer
Allows you to use 1/8" shank carbide bits in your 1/4" die grinder

All our USA made carbide bur cutting tools ship SAME DAY ordered by USPS Mail with online tracking.
We can also dropship our carbide bur die grinder bits, if interested in joining our FREE dropship program.

We accept debit and all major credit card payments including Visa, MasterCard, Discover, American Express and PayPal.  Fast and easy secure checkout with no account or login required.  If you have any questions, visit our FAQ page or contact us here.


Carbide Burs – 1/4″ on 1/8″ Shanks – Accessories – Aluminum Cut – Bur Sets – End Mills – Long Shank – Solid Burs