Inverted Taper Carbide Bur Tools
Check out our huge selection of inverted taper carbide bur tools.  We manufacture single, double, and aluminum cut carbide bur cutting tools.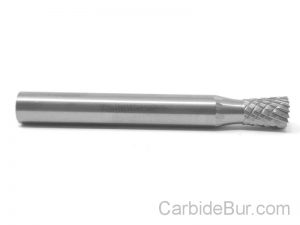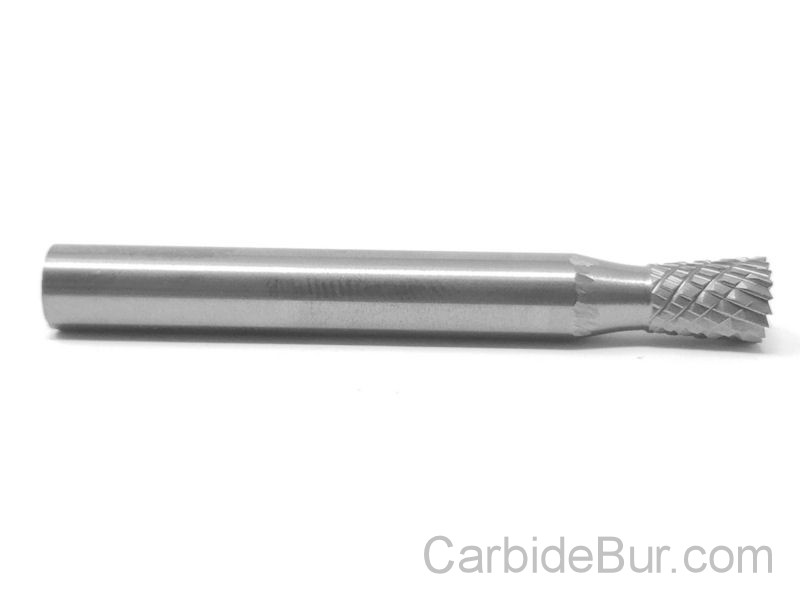 SN-1  1/4 x 5/16″  10 degree 


SN-2 3/8″ x 3/8″  13 degree 


SN-4  1/2″ x 1/2″  28 degree 


SN-6  5/8″ x 3/4″  18 degree 


SN-7  3/4″ x 5/8″  30 degree 

We will tell you the differences between single, double and aluminum cuts, and when to use them.

Choose Double, Single or Aluminum Cut Inverted Taper Carbide Bur?

Double Cut
Our double cut carbide burs allow for rapid stock removal in harder materials.  The addition of the left hand flutes reduces the pulling action, allowing better operator control.  You can reduce the size of the chips and use them at slower than normal speeds using our double cut burs.

Single Cut
Our single cut carbide burs are for general purpose and designed for cast iron, steel, some copper and brass, and other ferrous materials.  Single cut will give good material removal and good workpiece finishes.
Aluminum Cut
Non-ferrous are exactly what you would expect them to be. Use our cutting tools on non-ferrous materials such as aluminum, copper and magnesium.
Our USA made tungsten carbide burrs can be used on most hard materials including steel, aluminum and cast iron, all types of stone, ceramic, porcelain, hard wood, acrylics, fibreglass and reinforced plastics. If you use our burs on soft metals such as gold, platinum and silver, carbide burrs are perfect as they will last for a long time with no breaking or chipping.
Different cuts of carbide burrs will be best suited for certain materials.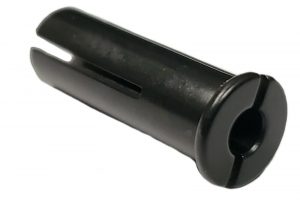 Try our 1/4" to 1/8" Collet Reducer
Allows you to use 1/8" shank carbide bits in your 1/4" die grinder

Uses for Inverted Taper Carbide Bur Die Grinder Bits
Carbide burs are widely used in metalworking, tool making, engineering, model engineering, wood carving, jewelry making, welding, chamferring, casting, deburring, grinding, cylinder head porting and sculpting. Our carbide cutting tools are used in the aerospace, automotive, dentistry, stone and metalsmith industries.
Carbide burs (burrs) are tools that are used for precision in cutting, grinding, and shaping the material
with which they are being worked. Additionally, you can use them for deburring, where burrs, excess
materials, sharp edges, and weld beads are removed. Use carbide burs in industrial tools, such as air
tools (e.g., die grinders), engravers, flexible shafts, and pendant drills, as well as for hobbies (e.g.,
Dremel tools). Their uses are varied and diverse, such as jewelry work, metalworking, welding,
woodworking, and cover a range of industries, including aeronautics, aviation, automotive, dentistry,
and metal and stone working.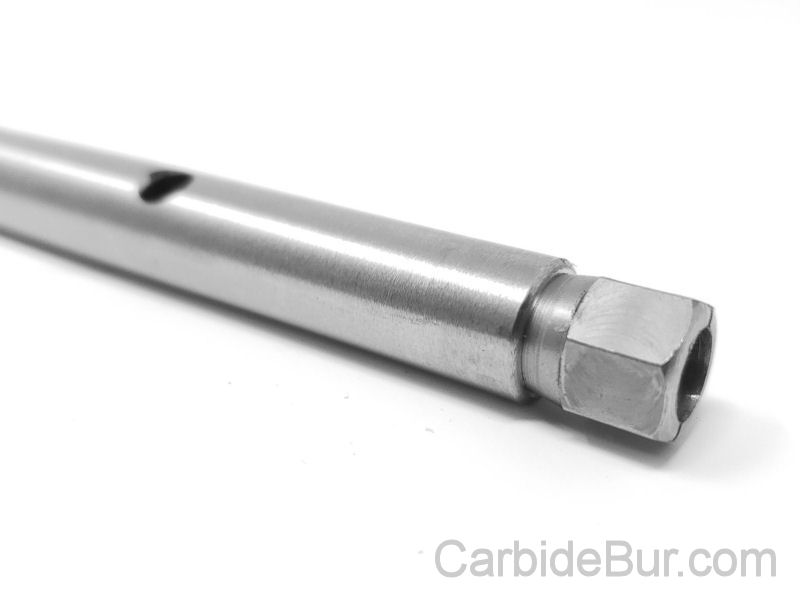 Need a longer reach?
Try our 4″ and 9″ extension tool for your carbide bur bits

Carbide burs (burrs) are composed of titanium or tungsten; diamond is the only material on
the Mohs scale that is harder and also used for drill tips. This means they are ideal for multiple purposes
due to the fact that they maintain sharper cutting edges for longer periods of time due, and tolerate
higher temperatures without warping when you apply friction. Carbide burs (burrs) maintain their sharp edges 10-20 times longer than a stainless-steel bur (burr), depending on the
frequency of use and the materials used with.
All our USA made carbide bur cutting tools ship SAME DAY ordered by USPS Mail with online tracking.
We can also dropship the inverted taper carbide bur die grinder bit, if interested in joining our FREE dropship program.

We accept debit and all major credit card payments including Visa, MasterCard, Discover, American Express and PayPal.  Fast and easy secure checkout with no account or login required.  If you have any questions, visit our FAQ page or contact us here.


Carbide Burs – 1/4″ on 1/8″ Shanks – Accessories – Aluminum Cut – Bur Sets – End Mills – Long Shank – Solid Burs